The following messages of condolence and symbols
have been added in memory of Elizabeth.
Click here to leave your own message.
Carol Pollard
on 22 January, 2022 at 9:46pm
It's wonderful to read all the beautiful words written about our daughter Libby , she was such a special person to be with and we were very lucky that she was a part of our family . She fought leukaemia with such tenacity for almost four years but the miracles ran out , thank you to all the staff from Baxter 6 and Andrew Love Cancer at Geelong hospital for trying so hard to keep her alive .
We will do our best to tell Alex and Sofia how wonderful their mother was and how she adored them , our love to Alvaro , Alex and Sofia .xx
Bonnie Carter
on 20 January, 2022 at 1:43pm
It is through a strange and small world link that I came to know of Libby's passing....I taught Libby when she was in Grade 1 and 2 at Yea Primary. I was young and enthusiastic, and was blessed with one of the most delightful grades of my teaching career, and Libby was a true delight. I think she reminded me of myself when I was a kid - in looks, interests, attitude and personality. I have often thought of her over the years, wondering what path she had chosen in life and where it had taken her. I asked one of her classmates that I have kept in touch with and see on a regular basis, if she knew where Libby was, but she had lost touch with the town and the kids from back then. It is sad that only through Libby's death that I have come to know some of the answers to my questions.
My deepest condolences to Libby's parents and her husband and children - Sophia is certainly a clone of her dear Mum in appearance! If only we could have met again and shared a few memories and created a few more.
Teachers only really have a handful of special students that they recall with great fondness - students that inspired them to better teaching. I hope she knew Libby was one of those students....x
Michelle
on 19 January, 2022 at 11:52pm
Libby was one of the loveliest people I have had the privilege of looking after on Baxter 6. We are all absolutely devastated that she is no longer with us. She always had such a positive outlook on life, no matter what challenges it threw at her. I know how proud of her family Libby was, and I know how much it meant to her to be at Sophias graduation. From all the nurses on Baxter 6, we send all her family big hugs xx
Mary and Ross Armstrong and Family
on 19 January, 2022 at 4:00pm
To Alvaro Alex Sofia Gary Carol Sarah Craig James and Tara
It is difficult to lose someone you love We are thinking of you all in your time of sorrow and send all our love. A short life but well lived.
Love Ross & Mary Armstrong and family ❤️
Alvaro, Alex, Sofia
on 19 January, 2022 at 1:28pm
Thank you to everyone who joined us to celebrate Libby's life, it was a beautiful celebration and you all that came along or joined the webcast made it possible.
We are extremely grateful for your support.
See you all around!
Kelli Finlayson
on 19 January, 2022 at 11:19am
Dear Alvaro, Alex and Sofia
Sending you all much love at this ridiculously hard time. The service was perfect for Libby and it was lovely to hear how many people she had touched. I am sorry that Covid kept both me and my husband Dave away from attending the funeral 😔
I met Libby in 2012 through work and we became quite close over the next 11 years, working, lunching and just hanging out together 💜 I often had her as my 'plus one' to attend corporate events in Melbourne.
Please know that I am here whenever if you would like to chat more about your mum. She was a definite gem 💎 with a heart of gold 🧡 and I am blessed to call her my friend.
Love and strength
Kelli xxx
Sofia Revelo
on 18 January, 2022 at 11:46pm
My mum Libby had the most Beautiful smile in the world ❤️❤️
Amanda Glew
on 18 January, 2022 at 8:35pm
Deepest sympathies to Libby's family and friends. Libby was always there with a smiling face and fabulous energy, during our time at PLC. Thank you so much for sharing this beautiful service in celebration of her extraordinary life.
Amanda Glew (PLC, class of 94)
Ri Scarborough (Hendrata)
on 18 January, 2022 at 6:12pm
Dear Alvaro, Sofia and Alex,
I never actually had the pleasure of meeting you - I was a friend of Libby's at high school - but having watched this beautiful celebration of her life online, I now feel I know you a little bit. Thank you for making the service accessible to all of us who couldn't attend in person. I sobbed a lot sitting in front of my computer this afternoon - but I also smiled seeing photos of Libby grinning cheekily in her PLC uniform, just as I will always remember her. She was a fierce and beautiful soul. xxx
Jo Sandford
on 18 January, 2022 at 5:01pm
A beautiful tribute to Libby, so very sad for your loss.
Peter and Adrianne Anglin
on 18 January, 2022 at 4:37pm
We are sorry it wasn't possible for us to attend in person but appreciated the opportunity to watch on line. It was a beautiful tribute to Libby and we were deeply moved by the stories and heartfelt reflections of close friends and family.
Adrianne and Peter.
Erena Crowley (Norgard)
on 18 January, 2022 at 4:25pm
Dear Alvaro and family,
Thank you for sharing this beautiful service with us all. My heartfelt condolences to you all. I knew Libby at school and the boarding house and it was a special surprise to reconnect with her all these years later in Geelong through Snap and find she was still the same caring, smiling, life enthusiast I remembered at school. With love, Erena
Steve Jeffreys
on 18 January, 2022 at 4:19pm
Dear Alvaro and Family,
My deepest condolences to you, today was a fitting tribute to Libby.
She will be missed.
Regards,
Steve
Alli McDermott
on 18 January, 2022 at 4:18pm
A beautiful service. My deepest condolences to Alvaro, Alex, Sofia and families.
Marg Scanlon
on 18 January, 2022 at 4:13pm
We remember all the happy times when we saw Libby so often at our home during the Bell St Fitzroy days, and at Flowerdale. Particularly fond memories of Carol's amazing chocolate cake creation for Matt's 21st!
Thinking of you all
Pauline & Brian Maunder
on 18 January, 2022 at 4:11pm
To Libby,s Family,our thoughts and prayers are with you all.What a beautiful celebrations of Libby,s life,she showed such strength,courage and determination in her fight against Cancer.We are lifelong friends of Carol and Gary,s and remember fondly our visits when Libby was a young girl.It was also so lovely to meet her again with her family at Gary's 70 th birthday . RIP Libby❤️
The Harmons
on 18 January, 2022 at 4:08pm
Our deepest condolences to Alvaro, Sofia, Alex and families.
May you cherish your memories of a special lady.
You are in our thoughts and prayers.
The Harmon Family.
Jacinta Rodda
on 18 January, 2022 at 4:07pm
A beautiful service under heartbreaking circumstances. An honour to be a part of, even from a distance. Sophia, your mum would have loved your words.
Lisa and Brendon Watts
on 18 January, 2022 at 4:05pm
All our love today ,the service was beautiful
Brooke Hallam
on 18 January, 2022 at 4:02pm
Sending much love and strength to everyone today. Am sorry I couldn't be there in person but felt very lucky to be able to still share in the beautiful celebration of the life of Libby. She would have been so proud of you all getting through the speeches made with such grace in the face of your sadness, especially Sofia who spoke so wonderfully. Lib made the most of her time here and will be so very missed by so many. I'll never forget our adventures and am so glad we crossed paths that first night in Portugal when we did. Vale Lib xx
Cindy Hambrook
on 18 January, 2022 at 4:01pm
A beautiful service for a beautiful lady . Love to all family in this hard time . Cindy and family xx
Alison Jagger
on 18 January, 2022 at 3:59pm
Dear Sarah and family,
That was a beautiful service and you all spoke so articulately which must have been incredibly difficult. I remember Libby as always being so effortlessly cool - in the best sense of the word. Thinking of you all. Alison
Sharon Knight
on 18 January, 2022 at 3:52pm
My sincere condolences to Alvaro and Libby's children, family and friends. I knew Libby from the distance of the Snap Support Office in Sydney. She was valued and respected member of the Snap family, held by all with affection and appreciation. She will be missed.
Tina Barnett
on 18 January, 2022 at 3:18pm
Thank you for being there for me when I needed you. We knew we would have loved to have more time together as friends, and that's not to be. I am devastated at the loss of your warm and wise self, the world is a better place because of you.
I will always remember and love you.
Meg Madeley
on 18 January, 2022 at 3:13pm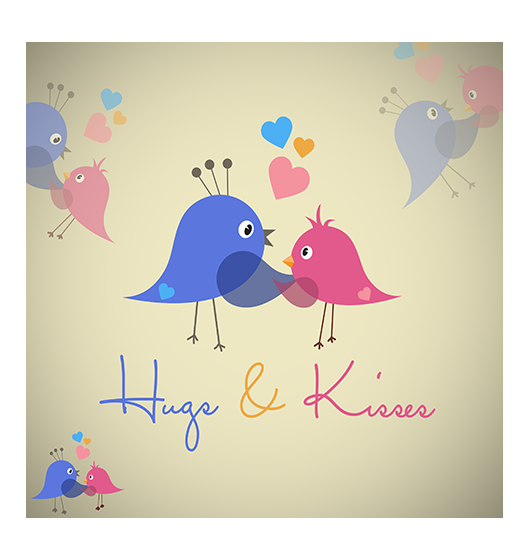 So sorry to not be there in person, Libster was an amazing person and I can't believe I won't see her again. My first friend, I cannot express how much I miss you already xx
Alana-Mae Swain
on 18 January, 2022 at 3:04pm
Alvaro, Sophia, Alex, Family and friends.
Libby has been a great mentor, with a belly full of laughter, knowledge and kindness. Even up till last year, she had helped me with my own brain cancer. Telling me 'it's bloody hard, but you've always need to keep climbing mountains, push yourself and no matter what we always rise up to keep going, ya know'.
She was a courageous spirit and will always inspire me in my heart.
Much love to you all,
Alana-Mae
Robert Mihalic
on 18 January, 2022 at 2:59pm
Alvaro, I am so sorry for your loss. To you and your family, I pass on my condolences. I vividly remember when you and Libby came to Snap Homebush Bay about 11 years ago when you purchased your centre. Through the brief time I spent with you both, I could see the passion you both had for life and knew you would be a great success. It's with sadness I watch the live stream and can't imagine what you and your family is going through at the moment. I extend my deepest sympathy to you and your family.
Kind Regards,
Rob
Snap Support Team - Sydney
on 18 January, 2022 at 2:52pm
We send you our deepest condolences. We are thinking of you all during this difficult time. We hope that Libby's light shines strong for you 🙏
Paula Fisher
on 18 January, 2022 at 2:37pm
Dear Alvaro, I am so very sorry for your loss. I am thinking of you at this time. Please let me know if I can do anything to help with the business.
Yours sincerely
Paula Fisher
Judi & Glenn Meyer
on 18 January, 2022 at 2:34pm
Dear Alvaro, Alex, Sofia, Gary, Carol, Sarah & James, our thoughts are with you all today. Libby will always hold the fondest memories in our hearts. It was a privilege knowing her over 30 years. Love Judi, Glenn & Meyer Family.
Alicia Boyce
on 18 January, 2022 at 2:02pm
Libby was a beautiful and inspiring woman and I feel so privileged to have known her. Thinking of Alvaro, Sofia and Alex and all of Libby's family on the passing of this amazing lady. She will be missed by so many xx
Nicole Newman
on 18 January, 2022 at 12:13pm
Dear Alvaro, Alex, Soph, Carol, Gary, Sarah and James,

Our deepest condolences at the passing of my most wonderful of friends. I can't imagine the loss you are all feeling.

Dearest Libby the laughs we shared, the jokes we had and the love we shared will stay with us forever.

There are so many things that I am missing but the thing we both loved was the quietness in our deepest conversations that's where we found the true depth of our friendship.

We love you.

Love James, Nicole, Charlotte and Emma xxx
Vince Shiel
on 18 January, 2022 at 11:42am
To Alvaro, Alex, Soph, Carol, Gary, Sarah and James. Sending my love and condolences to you all. RIP Libby ❤️
Libby Allom (Scanlon )
on 18 January, 2022 at 11:19am
Remembering all the great times we had. Such sad news. Thinking of her family. Libby Scanlon
Mel Kidman & Family
on 17 January, 2022 at 4:19pm
Much love and condolences to Alvaro, Alex, Soph, Gary, Carol, Sarah, Craig, James & Tara.

Libby was a great friend and a shining light in a sometimes dreary world. Alex and Soph, may that light continue to lead a path for you both ❤
Craig Winter
on 17 January, 2022 at 3:39pm
I am very sad to hear about Libby's passing and would like to extend my condolences to Alvaro, Alex and Sofia.
I was fortunate to meet Libby in my role at Snap Franchising where business discussions often morphed into conversations about kids, family and life. Libby was a beautiful soul, full of wisdom, care and we shared some conversations that will stay with me forever.
Libby was much more to me than a Franchise Partner, I consider her a friend who will be sorely missed. I will treasure the memories and our chats. xx
Ursula, Liam & Aiden (Grade 6, 2021)
on 16 January, 2022 at 12:22am
To Alex & Sofia, Thankyou for sharing your beautiful mum with so many of us at Highton Primary. Libby was a bubbly, happy, cheeky & funny woman, a wonderfully caring human & did so much to make your school journey one filled with community spirit.
To Alvaro & Libby's extended family, we are so very sorry for your loss. Rest well Libby. I hope the sun is shining on you xxx
Peter Fiasco
on 15 January, 2022 at 8:19pm
It saddens me to have heard of Libby's departure. I had only met Libby a couple of times at Snap functions, but I remember her well. She was a great contributor to the Snap Business family and I know all of us at Snap will miss her. I can only provide my condolences to Alvaro, teh children and the extended family.
"When we lose someone we love we must learn not to live without them, but to live with the love they left behind"
Natasha Kovalenko (Cowall)
on 15 January, 2022 at 5:08pm
Deepest condolences to all of Libby's family and friends. Thank you Libby for your boundless joy and for your friendship during our years at school together. Eternal Memory Libby.
Tash
Kristin & Rachel Aitken
on 14 January, 2022 at 11:28am
I wish I could be at the memorial, to pay my respects to a remarkable woman. Her cheekiness, her clarity of thought, her determination to see things through, her astute observations, and her humour made her a joy to be around. Libby was a source of inspiration and someone to look up to. Libby's good humour, courage, and tenacity continue to inspire. She has left an indelible mark on many lives. Despite the pain of losing her, I am incredibly glad, and privileged, to have known her.

Rachel would like to say to Sofia - I'm so sad to hear about your mum. She was always so friendly and cheery and I'm sure you miss her. I'm sending lots of hugs.

Her memory is a blessing. Our hearts are with you - may you know no more sorrow.
Lyndsay and Jonathan Wright
on 13 January, 2022 at 7:59pm
Libby - amazing, strong, fun and feisty and these don't even begin to describe some of her best qualities. Libby lives on in your hearts and your spirit Alvaro, Alex, Sofia, Carole, Gary, Sara, James, Tara, Craig. Always behind you, cheering you on. Jonathan and I are blessed to have known Libby. X
Alex Hamilton - You Will Be So Missed Libby X
on 13 January, 2022 at 2:07pm

Thinking of you all x
Ri Scarborough (Hendrata)
on 13 January, 2022 at 10:31am
My memories of Libby from high school are full of her big smile, magnetic optimism and infectious laughter. If there was ever a group activity, everyone would want Libby to be in their group, because she would make it fun… but also get s*** done! This clearly remained her modus operandi throughout adulthood, too, with her attitude to family and work and contributions to the broader community even as she dealt with serious illness. Libby, the world is a much better place for having had you burning so brightly in it, and I'm so sad your time here was cruelly cut short. Much love to your partner and children. Ri xxx
Tarli Sali
on 13 January, 2022 at 9:06am
I will never forget Libby's always smiling face at school- and it never stopped!
Sending my love and deepest sympathies to her family xx
Kate Trickett
on 13 January, 2022 at 7:38am
My favourite memories of Libby are from playing netball together. True to character, she was a fair, tough and courageous player. I enjoyed spending time with Libby and valued her friendship immensely.
Dave Carr
on 13 January, 2022 at 6:23am
Ah Lib, you were the first person I ever shared a house with and I'm proud to say that we quickly became firm friends. A straight shooter, way smarter than the rest of us, always up for a laugh and a spot of interpretive dance. The world's a poorer place without you mate. ❤
Meg
on 12 January, 2022 at 10:50pm
Libster, I will "forget you not".
You were an amazing, generous, selfless, shining light!
May your light continue to shine, I will see you in the Ever-after my friend xx
Suzanne,Wal,Lucy Elkington
on 12 January, 2022 at 8:04pm
Thank you for your friendship I will miss you xoxo
Tracy Thornton
on 12 January, 2022 at 5:37pm
Dear Alvaro, Alex and Sophia,

On behalf of Highton Primary School staff, students and community, please accept our deepest sympathies. Our thoughts are with you and wishing you courage and peace during this time of mourning.

There is no one in this world like Libby. She was a special woman, and she will be with you always. Her kindness, generosity and caring nature was contagious, and her memory will live on forever.

Our hearts go out to you during this time of sorrow.

Robbie Broekman and Tracy Thornton
Wendy Alston
on 12 January, 2022 at 12:09pm
I chose this symbol as it reminded me of how beaultiful your Libby (your Mum) looked on her Wedding day in her exquisite green Wedding dress. Alex and Sofia I know your Mum's strong spirit and love for you both will guide and protect you always.
Sarah Williams
on 11 January, 2022 at 7:34pm
Sending love and strength to Alvaro, Alex & Sophia and Libby's parents Gary and Carol and siblings Sarah and James. Libby was a beautiful person whom I was lucky to know. Much love, Sarah Williams
Rowena Bailey
on 11 January, 2022 at 6:52pm
Dear Alex, Alvaro and Sophia, Please accept my sincere condolences at this very difficult time. I will miss my conversations with you , Libby and I will keep my promise.
Much love to you all.
Rowena Bailey
Gaylene Nicholls and Family
on 11 January, 2022 at 5:11pm

May Libby's love and strength continue to grow within you always x
Scroll to top
Symbols of Love
Lay flowers, light a candle or
place a symbol of love.
Condolence Messages
Leave a written, audio, photo or
video message of condolence.
Memory Timeline
Contribute your photos and
memories to the timeline.