The following messages of condolence and symbols
have been added in memory of Angela.
Click here to leave your own message.
Jeremy Andand Patsy Ball
on 20 September, 2020 at 12:52pm
Dearest Antonac family, we are really looking forward to meeting your mum in Jehovah promised new world. We have experienced the loss of our mothers also, a helpful and favorite scripture of ours,  "is Revelation 21:3, 4." It reads: "God himself will be with them. And he will wipe out every tear from their eyes, and death will be no more, neither will mourning nor outcry nor pain be anymore. The former things have passed away."
Love Jeremy and Patsy
Janine Stephens
on 19 September, 2020 at 10:49am
To the Antonac Family
As you journey through life many people come in and out of your life but some leave a lasting impression on you one of those for me was your mum. Even though I didn't have a lot to do with her every time you did meet she made you feel as if you were special and you meant something to her with her big smile and warm hugs. I'm sure it has probably been quite difficult for you all for the past few years as sickness and old age took over but we can draw on those beautiful memories of her to strengthen us during these difficult times. Jehovah has her in his memory. Lots of love and hugs to you all Janine XO
Betsy Mikota
on 18 September, 2020 at 5:45pm
Dear Miriam,my thoughts are with you always! My deepest condolences on the passing of a beautifully lady Angela ,I will miss the presence of a truly lovable and kind lady....May she rest in peace in Jehovas hands..<3
Betsy Mikota
on 18 September, 2020 at 5:28pm
To Antonac family my deepest Condolences ..Love Betsy..<3
Garry Ingles
on 17 September, 2020 at 2:22pm
A wonderful tribute to a most beautiful lady. Fond memories of our dear friend and neighbour .
Garry and Suzy Ingles and Family
Judy Pollock
on 17 September, 2020 at 12:37pm
Sincerest condolences to the family of dear Angela. Treasure the memories until you see her again. Xx
Eleanor Youdell
on 17 September, 2020 at 9:49am
My deepest sympathy to all the family. Such a sad loss. My memories of your dear mum are many. What a kind loving mum she always was. I look forward to welcoming her back soon. Much love. Eleanor XXXX
Helena & Chris Ball
on 16 September, 2020 at 8:15pm
To the family , we are very sorry for your loss. Cherish all your memories knowing she is in Jehovah's .
Joanne Quinn
on 16 September, 2020 at 4:29pm
Feeling for the family at this sad time. It's bittersweet to hear the stories you've shared today through the talk, and see the family photographs. May those memories and the comfort of the resurrection hope stay with you until we see Angela again.
Christine and Barry Elvy
on 16 September, 2020 at 3:30pm
Our warmest Christian love to all Angela's family, Angela will always be in our hearts, Soon in Paradise Angela will be reunited with her beloved Nicloa, And she will never stop smiling her infectious cheeky beautiful smile! So until then may Jehovah sustain all of her family, be strong be courageous! While your beloved Angela rests in Jehovahs arms awaiting her resurrection to a life full of joy! Rev 21:3,4,
Toto Family
on 16 September, 2020 at 2:50pm
To Miriam, Nick, Anita and Family,
We are thinking of you all in this very sad time. We all have such fond memories of Angela that will make us laugh for a long time to come. We cannot wait to see Angela in paradise. Love, thoughts and prayers to you all.
Sandra, Mark, Ester and Mel
antonacs
on 16 September, 2020 at 2:48pm
To all the Antonac and Stockdale families,
We want to send our deepest sympathy to you all, thinking of you
at this time. Was a beautiful Memorial of dear Angela's life. We will
miss her but look forward to her big hug and kisses in Jehovah's new world. All our love
Tony and Ileana Varrasso
Gordon and Ruth
on 16 September, 2020 at 2:44pm
To the dear Antonac family,
A sad time for you all, extend our condolences, your mum was a good example for us all, it really nice for Ruth and l to get to know her over the years.
Please accept our warm love.
Gordon and Ruth.
Yau Family
on 16 September, 2020 at 2:43pm
To the Antonac Family
Thinking of you all during this difficult time. What a beautiful funeral service talk. Angela always had a way of putting a smile on your face. We will miss her and look forward to welcoming her back in the new world.
Ruth Thorpe
on 16 September, 2020 at 2:40pm
May Jehovah comfort you all and make your hearts firm in this sad time of grief. With much love and hugs Ruth Thorpe. Xxxxx
Matty & Lien Amos
on 16 September, 2020 at 2:39pm
From our Family to yours we wish to send our sincerest condolences and well wishes,
Warm Christian love,
The Amos Family xx
Mischelle Be
on 16 September, 2020 at 2:18pm
Dear Antonac family,
Deepest sympathy for your loss.
I look forward to getting to know Angela in the new world. Revelation 21:4
Christian Love
Mischelle
Geoff, Lidia, Rachel & Rebecca Brown
on 16 September, 2020 at 1:56pm
We will always remember with a smile Angela's warm welcoming hugs and that sparkle in her eye. Our thoughts are with all her family until we can see her again soon in paradise.
Donna Pollock
on 16 September, 2020 at 1:55pm
Thinking of you all today on such a sad day.Your dear Mum was amazing with her genuine love for her God Jehovah, her family and all of us in the congregation. She always seamed to know when I needed her and she was always there with a cuddle. I am so grateful to have had her in my life. Can't wait to see her again in the resurrection. Love Donna xxxx
Sonja Terihaj-Aaron
on 16 September, 2020 at 1:43pm
Dear Miriam, Nick, and Anita,

My heart goes out to you at the loss of your dear mum. I will always remember her warm heart and welcoming smile; and I'm so glad to have reconnected during these past few months, enjoying video chats with Miriam and Angela. Even during her difficult times, she still had that beautiful sparkle in her eyes. I can't wait to see your mum again - this time in the new world - 'just around the corner'.

Praying for Jehovah's loving comfort for you all at this sad time.

Love and Hugs to you all,
With Love,
Sonja
Dragan & Daniela Iovanov
on 16 September, 2020 at 1:36pm
Dear Antonac Family,
Daniela and I would like to share some words of comfort during your time of sorrow from Isaiah 25:8 - "He will swallow up death forever, And the Sovereign Lord Jehovah will wipe away the tears from all faces."
Your brother,
Dragan
Melissa
on 16 September, 2020 at 12:33pm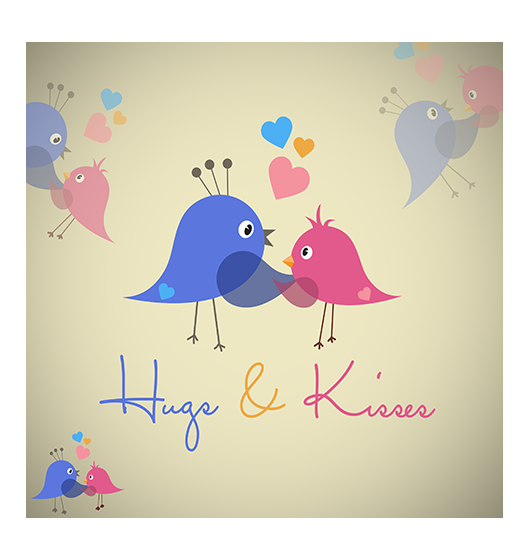 Angela's love for Jehovah , her Family and everyone who came into her life was truly Beautiful. The joy we will have in our hearts when we hold our dear Sister in our arms again.
Moses and Alyce
on 15 September, 2020 at 9:50pm
We have lovely fond memories of Angela, always willing to give a hug, always laughing and joking, unsteady on her feet "sorry I'm drunk" was our favourite. She will be missed, we look forward to the future when she will be young and vibrant again. All our love to the family xx
Anna Gallop
on 14 September, 2020 at 9:34pm
I wish to express my condolences to the entire Antinac family. Its really sad when you lose a mum or nanna. You really miss them. But fortunately we have the hope we will see our loved ones again. My thoughts are with you all. Love Anna Gallop
Neville & Alison
on 14 September, 2020 at 9:33pm
We are so sorry to hear that Angela has passed away.
Over many years we remember that we were warmly welcomed into Angela's home.
We always found her to be a warm and loving lady who always showed us genuine hospitality.
She will always be fondly remembered by us.
With loving thoughts at this sad time to the
family.
Neville, Alison and Naomi.
Jesse Miller and Raelene Barnes.
on 13 September, 2020 at 12:07pm
Our Prayers and thoughts are with your family during these hard times, we are very saddened to hear about the loss of your amazing Mother.

~Raelene Barnes and Jesse Miller.
Lurien
on 13 September, 2020 at 7:55am
Dear Miriam and family. We are keeping you in our thoughts and prayers and look forward to the time soon at hand when our beautiful sister returns to us.
Nick Antonac
on 12 September, 2020 at 8:32am
I will always remmember mum in heart and mind as a generous person, generous with her time, love, care and hugs and kisses. A person with a golden heart always willing to help. Though her health has not been kind to her in her later years we saw glimpses of that golden heart, that cheeky and playfull sense of humour. Always welcoming with open arms anyone needing a comforting hug or word.The time we had with mum will always
will always be remmembered with love and and the family gatherings will be a highlight of these. Generous to a fault. Sadly miss her. Always remmembered and loved in my heart.
Scroll to top
Symbols of Love
Lay flowers, light a candle or
place a symbol of love.
Condolence Messages
Leave a written, audio, photo or
video message of condolence.
Memory Timeline
Contribute your photos and
memories to the timeline.